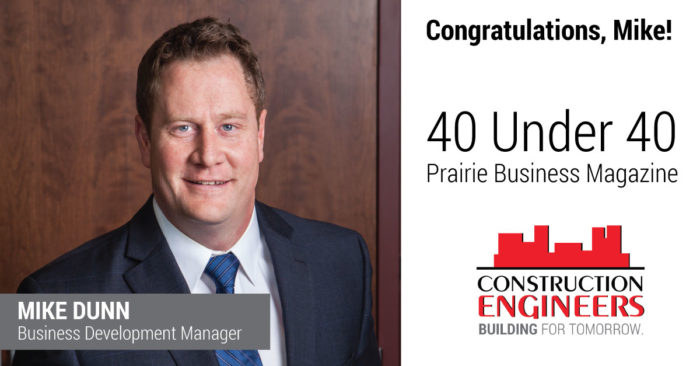 Mike started working for CE as an intern in 2003 while attending college. After graduating with a Bachelor of Science in Business from the University of North Dakota, he began at CE in a Business Development/Marketing role. Last year, he received his award for 15 years of service and throughout his career has played an important role in the success of the Company. Mike has a wide range of industry and market sector knowledge. He takes great pride and dedication in expanding the CE presence statewide and throughout the tri-state region.
Mike stays busy as a Devils Lake Park Board Commissioner, Devils Lake Chamber of Commerce Board Member, and Grand Forks Young Professional. He also serves on the Forward Devils Lake Advisory Board and Rotary Club. Mike is an avid hunter and fisherman who loves the outdoors and is a member of the Lake Region Sportsmen Club and Pheasants Forever. He and his wife Beth have two children.
See the full issue at Prairie Business magazine.