Construction Engineers has started a new Registered Apprenticeship Program to train the next wave of skilled craftsman.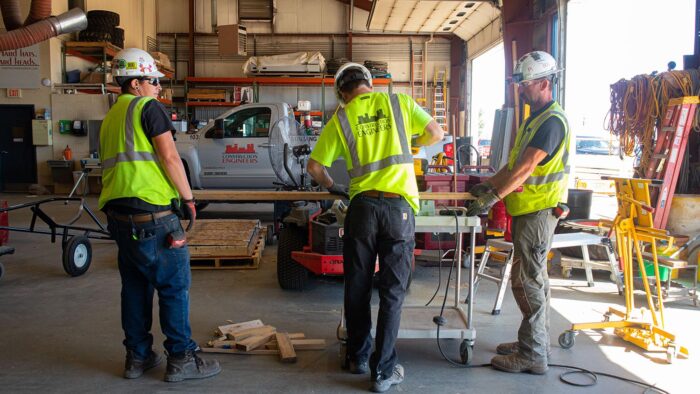 If you are 18 years old and want to learn construction and carpentry skills while you work, this is an excellent opportunity. As part of the program, you will earn a competitive, hourly wage while working on large, commercial construction projects in the area. Classroom training in topics such as construction framing, power tool use, and safety is combined with on-the-job training with experienced professionals on the jobsite.
Right out of high school, you can work full-time, be eligible for most benefits, including health insurance, and be part of the Construction Engineers Team.
Benefits to the employee include:
jumpstart a career directly out of high school
avoid student debt if you are unsure of your career path
learn carpentry and commercial construction
receive increased pay and promotions as you complete training milestones
earn industry-recognized credentials
Contact Human Resources to 701-792-3200 to learn more or join the program.