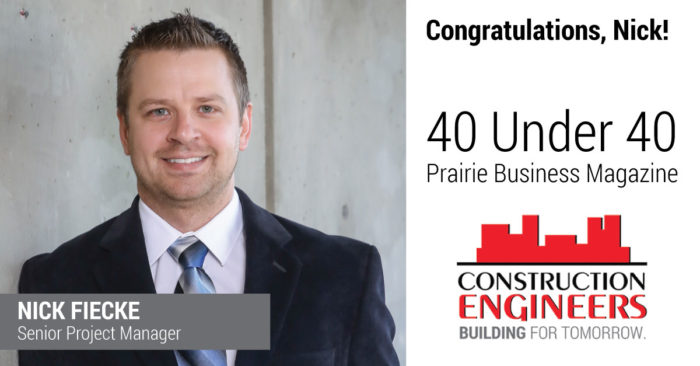 Every year the magazine receives nominations of top talent for its annual 40 Under 40 recognition contest and this year was no exception. Prairie Business staff was impressed by the accomplishments of the individuals who were nominated, each who continue to help make the region a better place to work and live.
The 40 Under 40 list profiles young professionals in the region, all under the age of 40. These inspiring and dedicated professionals come from a wide range of industries and have made significant impacts in their chosen professions and communities. They are entrepreneurs, industry experts, executives and nonprofit leaders; they are business owners, patent holders, government officers and community trendsetters.
The magazine received well more than 100 nominations this year, making the selection process a challenging one. But we did our best and were encouraged by the final 40. However, we also were impressed by the many others not selected – each of them accomplished individuals in their careers and communities, and we thank them for their contributions.
"The caliber of this year's nominations, and the 40 recipients selected from that pool, tell us something about the region's businesses: They are providing top talent for their industries and communities," said Andrew Weeks, editor of Prairie Business. "Each of us at Prairie Business was pleased to see so many qualified nominations, and we're honored to recognize 40 of them here. Each of them has garnered much success in their early careers, and we look forward to what they will accomplish in the future. The region's businesses are in good hands."